Starting June 2018 we will be open late Thursday's until 8:00 pm .
"always call before you come"​


8 kildare road
​Island park, NY 11558
(516) 724-3290 (primary) Cell
email: doctorejon@gmail.com​

please call before coming.
​
"Location by appointment "
​
"This is the only address for this
business. "
​
​"we take our break for lunch from 2:00 pm to 3:00pm daily "
​

Do to corona virus we want to take precaution ​​
so before dropping off product at our location be sure to spray unit with disinfectant spray "we all have to work together to keep each other safe". thank you


We accommodate you if you can't make it
because of your work schedule
"no other shop dose that.​​"
​​​​
when shipping equipment to us for repair
please insure item. and pack it well
Please disinfect​ unit with spray
on paper please include
· Your name


. Your address​
· Your phone number(s)
· Your email address
· Any other important information
in detail what is wrong with unit
please send return label so that i can send it back ​
by using PayPal you will pay checkout
charge to my phone number. 40.00 this will be applied to your bill when you ok
estimate. If not then we just keep checkout charge)
Doctor Electronics
the original​
"
The tube Amp specialist
"
Since 1995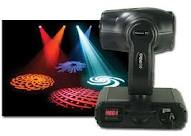 "Come see why we have the reputation for being one the best service shop's on long island
make an appointment today" we service south Nassau long island.

we don't believe in leads company's
we are all about good service and word of mouth
that why Doctor Electronics has people coming from all locations.​​
Our location in island park NY you will see our shop take good notice of our signs and policy
we have no refund policy, that means hourly bench charge as well as checkout charge & Service call are not refundable
we do understand that in cretin ​​ circumstances can arise we can in some cases give costumer credit
toads next repair.by taking his name phone number down ​
sometimes parts company and logistics ​can make for a long waiting period
that is bond our control. these problems are often related to product that is not under warranty by the manufacture and extended warranty company's.
product that is 5 years and older parts are not readily ​available or no longer available
thank you
owner : Panagotis j Malaspinas​​
we want to thank all of you who stand by us all these years
please don't ​​
​be fooled by others using Doctor in there business name we are the original Doctor Electronics since 1995
please always call before coming.
​ we are at the shop the hours we post here working. unless its posted on top left side of home page.
SundaySsus
hours Monday: Closed
Tuesday: 10:00 ​Am to 6:00 Pm
Wednesday: 10:00 Am to 6:00 Pm
Thursday: 10:00 Am to 8:00 Pm
Friday : 10:00 Am to 6:00 pm
Saturday : 10:00 Am to 6:00 pm
​ Sunday: Closed

starting in April 2021 we will be closed


​
Again please call before coming. I'm always
local if I'm not at shop. when at the shop please
ring door bell..

or please text us so i know your here.
Note : starting next Year 2020 ////

"Do to coronavirus our service calls and doing work at customers home on Hold for now

"
The fact that tv's 40"and 50" are no longer economical
​
​to repair.
we can still evaluate ​those tv's to see if it's something simple. before you discard
​
when calling in to tell us the problem make sure you have make model and manufacture date.
70"inch TV's and above will have to be brought to my shop, until hold is lifted we will keep you up to date .​​
"We are a real shop in this area others are outside company's. be careful they mite not be license to do business here".
Starting April 2021
we will be closed on Monday's and Sunday Tuesdays to Saturdays open 10am to 6pm
Thursdays open 10am to 8pm.
Please read the note on top
Look for day's we mite be closed on the top left hand side of home page